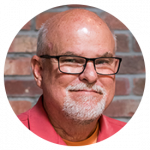 Ron Vogel, Co-founder & Application Architect

Rover Data Systems
Welcome to Part 4 of our series on the Rover ERP software! In Part 3, you heard from Cathie McGuire, Application Architect of Rover Data Systems, about the purchasing capabilities of Rover and the benefits of leaving QuickBooks in the dust. In this piece, we'll be honing in on one of the most important functions of Rover: Sales Analysis & CRM.
If you're struggling to keep up with your sales team's needs using QuickBooks alone, Rover is the all-in-one tool you need.
The full ERP package with the specializations your team needs
Off-the-shelf solutions like QuickBooks and Peachtree might work for startup companies and for smaller environments, but you don't get the full ERP capabilities you need to support a growing sales force. Here are a few of the features of Rover that we think are useful.
Customized Screens
Rover offers the features you need to help your sales teams succeed while allowing you to tailor the system to fit your unique business requirements. Customizable fields in every file enable you to define your unique business needs without the worry of future development stepping on the changes you've made. Most fields can be modified, added, or removed through the standard security screens, with no programming involved. This allows your sales team to collect whatever information they need in a process that's efficient to them, instead of putting it in a spreadsheet, an email, or a Word doc.
Prospect tracking
Rover also enables you to track sales and marketing prospects. This allows you to keep tabs on potential customers without entering them into your live customer database. You can place a quote against either a prospect or a customer. Once the quote is accepted, you can easily convert the prospect to a customer.
Reporting and inquiries
All modules within the Rover ERP system contain a wide variety of reports. Sales analysis, bookings, open orders, shipping history, and quoting are all available in reports. A report can be run to the screen, sent to a printer, sent via email, and exported to Excel, Word or PDF.
You can report on many areas, including customers, vendors, and inventory from a central inquiry screen. Using rep security profiles, you can even set it up so that reps can only view their own data.
Along with the pre-built reports, your users can create generate their own custom reports. These reports can be set up as one-time reports, or saved and added to a menu for future use.
Bringing the user experience full-circle, you can also "expose" your data to outside reporting tools, such as Microsoft PowerBI, Phocas BI, which provides unparalleled access to your data, along with the ability to graph and drill down through the data.
CRM
CRM can mean many things to many people. With Rover ERP, we believe that CRM needs to be woven throughout the entire ERP process to be of the greatest value. Beyond simply handling prospects, customers, sales and returns, Rover provides campaign management, sales opportunity tracking, lost sale management, mass emails to customers and prospects, task management, call log tracking and much more.