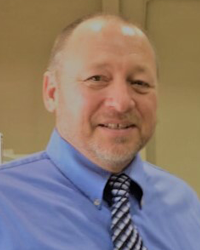 Rodney Moody
Support and Training Manager
Rodney Moody is a Support and Training Manager of TCS Products at Zumasys, where he works with customers to solve their toughest technical challenges and to educate and train them on how to use technology to deliver better business outcomes. Before joining Zumasys in 2019, Rodney managed end-user support and training at Total Computing Solutions (TCS), a Utah-based provider of MultiValue database solutions for higher education retail customers.
Based in Fayetteville, AR, Rodney joined the Zumasys team in 2019 when TCS was acquired by Zumasys. Rodney worked in support at BudgeText, a textbook wholesaler and software developer, before the company was acquired by TCS in 2013.
Rodney currently manages end-user support and customer training for the TCS product line. He works with customers every day to solve their technical challenges so they can get back to work quickly. In addition to being the front line of support for Zumasys' customers, Rodney helps lead training and onboarding for new customers, giving them the tools and the knowledge they need to successfully use TCS products to do their jobs and stay competitive. He coordinates with Zumasys' software development team to work out fixes and updates, and he leads hardware installation and setup for net-new clients.
As part of the Zumasys team, Rodney is working with Zumasys' own support and development staff to get them trained up on the intricacies and features of the TCS portfolio so they can help customers troubleshoot issues quickly and efficiently. He's excited to leverage Zumasys' deep bench to augment his own support resources and provide timely support to his customers while finding new ways to help them grow their business. He's confident that, with Zumasys' extensive development expertise, TCS products will become easier to use and troubleshoot, thereby reducing strain on his support staff and freeing them up to work on mission-critical projects.
In his off-hours, Rodney enjoys spending time with his family and getting his hands dirty in the garden. He's got a variety of crops to keep his fridge stocked all year round, including lettuce, radishes, tomatoes, onions, and okra.