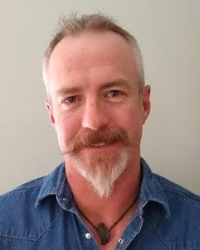 Jake Tuttle
Network Administrator
Before joining Zumasys in 2019, Jake was a software integration program manager for merchant processing and technology implementation at Total Computing Solutions (TCS), a Utah-based provider of MultiValue database solutions for higher education retail customers. Jake joined the Zumasys team when TCS was acquired by Zumasys in 2019.
Jake started at TCS doing a variety of customer support and technical roles including testing, quality assurance, and technical support. Jake soon began managing product releases and development, including the TotaLink product line, which provides merchant processing and accounting services for retail customers using MultiValue databases.
At Zumasys, Jake will continue to manage the company's TotaLink credit card processing software for the merchant industry as the two companies prepare to bring the product to the general marketplace. TotaLink's PCI-compliant software enables retail organizations to process credit card payments easily and effectively, featuring dramatically reduced fees, tokenized transactions and vaulting, and EMV chip payments.
In his first months at Zumasys, Jake led the transition for TCS customers from Rocket's Universe database to the embedded OpenQM database. Jake is looking forward to building in the MV Connect dashboard via AccuTerm into the TCS software set, giving customers a way to access their data and applications through a hosted environment that is modern and easy to use.
In his off hours, Jake loves spending time with his son in the great outdoors. He's an avid hunter, hiker, and fisherman. Jake also enjoys riding mules across the southern Utah desert.