The Corken Steel Products Company's Leap to an Integrated Payment Solution
The Corken Steel Products Company, with 20 locations in 3 states, has been thriving and growing since its inception in 1955. From the earliest days, Corken realized the potential in utilizing technology to manage its operations. Corken was an early adopter of an ERP system called SHIMS. The flexibility of the system and the built-in ability to customize it to their unique operations has helped keep the business nimble and enabled it to grow for decades. As technology has evolved, Corken has searched for ways to keep the system up to date and integrate SHIMS to other outside systems.
Challenge
One opportunity for improvement was receiving payments from customers. Due to some restrictions in the system, Corken did not have the ability to directly connect their system to credit card processing, leading to inefficiencies across their numerous sales counters and in their accounting department.
Sales staff struggled due to manual operation of non-integrated pin pads at sales counters.
Reconciliation challenges, manual entry errors, and accounting discrepancies.
Approximately 10-15 hours of daily employee time spent on these challenges across multiple locations.
Solution
Determined to gain efficiencies and reduce costs around the credit card process, Corken embarked on a concerted effort to modernize its payment process.
Utilized Rover Pay from Zumasys to modernize the payment process.
Rover Pay integration linked pin pads at each location directly with SHIMS.
Revolutionized the process with features like Tap-and-Pay and PCI-compliant security tokens.
Eliminated reconciliation nightmares, reduced errors, and improved customer satisfaction.
Quick ROI, with the system paying for itself within two months.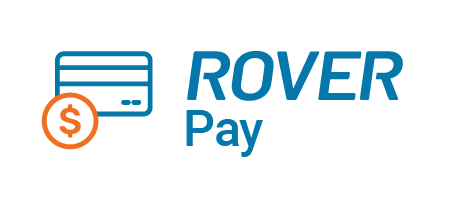 Impact
The previous norm of dedicating several hours each day at multiple locations to reconcile payments was replaced with:
Monthly hour-long review replaced daily hours spent on reconciliation.
Shifted focus from credit card hassles to enhanced customer service and streamlined sales operations.
All-digital credit card handling eliminated physical document storage and handling.
Customers experienced faster transactions, improved accuracy, and reduced wait times.
Substantial improvement in overall customer satisfaction.
Kim Brown, controller and sponsor of the project for Corken, had this to say:

"The Rover Pay system paid for itself very quickly. It wasn't expensive at all. Even with all of the costs included, and looking at the benefits we have experienced, I would say it paid for itself within two months. I was loving it within the first month. I mean, it was hands down, worth whatever we spent on it."
Conclusion
Corken has demonstrated that embracing technological advancements in payment systems can lead to substantial benefits. The shift has not only streamlined their operations and significantly reduced costs, but has also dramatically upgraded the customer service experience. Corken is now exploring other ways of improving their operations through integrating SHIMS to other modules of the Rover Business Suite from Zumasys.